YouTube is the second largest search engine after Google. YouTube is recognized as the largest on-demand video platform currently in the world.
As a matter of fact, when I did a search of Youtube traffic using similarweb, I discovered that YouTube is visited more than 35 billion times every 30 days. Apart from Google, no other site beats YouTube on traffic.
YouTube is the grandfather of anything video. Therefore, you can potentially find anything you want on YouTube. People watch videos every second online on YouTube.
But sometimes, you may have a need to download some of those YouTube videos to watch them offline without an internet connection.
Your reason might be, just to save on your internet connection cost, or that your connection is too slow. Some people also have the need of repackaging some videos offline to suit their own personal needs.
Because of this, many people want to learn how to download some YouTube videos to their various devices such as mac. iPhone, Android, PC Computer, etc.
You can download YouTube videos into different formats like MP4, MPEG, AVI, and several more ways. If your need is to only get the audio, you can convert the YouTube videos into MP3 files as well.
That being said, sometimes, you really want to have one of those videos on your own computer or phone. But when the topic of downloading YouTube videos is brought up, there's an issue that must be attended to: Is it legal?
.
Disclosure of Material Connection: Some of the links in this article are affiliate links, meaning if you click through the links to vendors and purchase a product, those vendors may pay me a small percentage as commission, without affecting or increasing the price you pay. However, these are the best tools I have tested to be useful for downloading and converting YouTube videos into MP3 files. You can read my full affiliate disclosure on my Affiliate Disclaimer page. Be free to check out my Privacy Policy on how my website collects and uses user information where applicable.
Now that the introduction and background information has been provided, let is take a quick important question.
The question to ask is:
Is Downloading YouTube Videos Legal?
Well, the simple answer is YES. But YouTube is clear on its Terms of Service what a viewer can or can't do on the platform.
According to YouTube, a part of their terms states that, "You shall not copy, reproduce, distribute, transmit, broadcast, display, sell, license, or otherwise exploit any Content for any other purposes without the prior written consent of YouTube or the respective licensors of the Content."
This simply implies that you can watch YouTube videos, but only from Google applications. For instance, it is not right for you to download videos without prior permission if you intend to repackage them for selling or broadcast. That will be copyright infringement that violates YouTube's terms of service.
However, even if downloading YouTube videos is technically not right, YouTube has no intention to control what you do regarding the download of YouTube videos.
Nevertheless, you are free to download royalty-free videos on YouTube or anywhere with the correct licenses or download privileges. If you're just using the video for personal use, it is not outrightly illegal.
So with all that now cleared, let us dive deep into all the ways to download YouTube videos.
The many ways to download YouTube video into any device for offline view
Number 1. Subscribe to YouTube Premium
One of the ways to enjoy offline videos on your Android, iOS, Mac, and Microsft PC is to subscribe to YouTube Premium at $11.99/month. YouTube Premium delivers an ad-free experience for subscribers and enables you to download more videos as well as music on YouTube Music.
Sign Up for Youtube Premium HERE. YouTube features a built-in app inside it that can help you easily download videos and music.
Number 2.

How to Download YouTube videos using 4k Download
In my opinion, one of the best tools on the market for YouTube download is 4K Download.
4K Download works with Mac, Windows, and Linux and offers great features that include batch downloading, playlists saving, and downloads in 4k, 720p, and 1080p.
There are a number of other free tools for YouTube download, but the paid versions provide way higher quality. Many Free download tools come with viruses and hidden files.
I recommend you give 4K Download a try. You still get a 14-day money-back guarantee if at the end of the day, you think it does not worth the money. But the truth is that, it is worth it. Check it out yourself.
YouTube MP4 is one of the tools to download YouTube videos without any software. You also have option to preview the video before you download.
Follow these 4 step by step procedure on how to download YouTube videos without any software with this YouTubeMP4 as summarized here:
Step 1 and 2: The first thing you do is find the YouTube video, the copy the video link and then proceed to YouTubeMP4 to paste the link into the provided space.
Step 3 and 4: The next step is to press the "Convert" button after you have pasted the YouTube video link you copied. Now, the application will fetch the video from the URL. All you need to do here is to just "hit" the "Download" button.
Tool number 4 on my list to download YouTube Videos is SaveTube. The tool is easy to use and simply straight-forward that even beginners can use it without much ado.
Follow these 4 steps below to download any YouTube video.
Step 1: Check the url of the YouTube Video you want to download.
Step 2: After the "www." , simply add "KISS" to the link as shown below.
Step 3: Then press "Enter" and you will be redirected to the application of vdownloader website. Download the app and launch it.
Step 4: Start to enjoy by copying any YouTube link into it and download it straight to your laptop.
Number 5. Catchvideo
The next tool on my hard list is Catchvideo Download application. It is one of the best Youtube video downloader site I love.
As always, follow this 4 steps to download YouTube video with Catchvideo
Step 1: Copy the URL of the video to be downloaded.
Step 2: Paste the URL into the website's bar of Catchvideo
Step 3: Select the video quality you prefer.
Step 4: Then finally, on top left-hand side of the page, you will see the "Quick Download" button. Just press the button or Press the "Catch" button. Viola, download has started
The next on my list for YouTube video downloader is Clipconverter.cc. This tool can help you convert videos into many other formats.
Follow these 5 steps to download YouTube videos without any software.
Step 1: Locate and Check your YouTube Video URL.
Step 2: Copy and Paste it in ClipConvertor.cc url bar
Step 3: You can easily select the format in which you want your video to be downloaded. It can be AVI, M4A or even MP3. After you have chosen the format, click on Continue.
Step 4: Now you can select the resolution in which the file has to be downloaded and press Start.
Step 5: Press Download
Converto found its place on number 7 of the list of how to download YouTube videos. It not only enables you to download your favorite YouTube videos but also allows you to also watch them over your mobile devices.
With this tool, you can easily download your YouTube video into MP4, MP3, or GIF file format. It also offers the added functionality to edit IDs tag and filename prior.
What's more? Well, this tool offers you the functionality to edit filename, ID3 tags prior to downloading the file.
These are the steps to use Converto of how to download YouTube videos with the Converto website.
Step 1: Go to YouTube and copy the URL of the video you want. Then head to the Converto website, paste the link into the conversion box.
Step 2: Next step is to select the file format you want for the downloaded file and then hit the "Convert" button.
Step 3: The last step is to hit on the 'Click here' link YouTube video will be download to your device storage.
Another online tool to download YouTube videos online is YouTubNow.
With YouTubeNow, you can both download videos and also be able to convert the videos into soundtracks. In addition, you can also watch videos available on YouTube and Vimeo right from within YouTubeNow.
Follow these two steps on how to download YouTube videos with YouTubNow.
Step 1: The first step is to copy a URL link of the YouTube video of interest and head over to YouTubNow website, and then paste the link into the input box.
Step 2: The next and remaining step is to select the appropriate format you want such as MP3 or MP4 from the drop-down menu beside the video thumbnail. YouTube video will be downloaded to your storage.
Sconverter is on my number 9 on the top-notch ways on how to download YouTube videos. This can help you get your video downloaded and converted to regular or common formats.
SConverter lets you download unlimited videos even though the software is free. The only problem is that no one actually knows how long a free tool will be available online for users.
Here is how Sconverter works.
Step 1: The first step as always is to visit YouTube movie or video you want to download, then copy the link.
Step 2: Next step is to navigate to Sconverter, and paste the link on the provided space for links. Press on "Start" button just beside the box.
Step 3: Then you will then see the different formats and quality resolutions to chose from. Just choose a suitable one and hit "Download".
Step 4: A pop-up will appear for you to choose your preferable download speed as "Fast Download" and "Direct Link". The downloading will be initiated after clicking your preferred option and there you go.
The next site on my list of YouTube video download application is BitDownloader.
BitDownloader lets users download videos from many platforms apart from YouTube. So it can download videos from Facebook, YouTube, Instagram, and Vimeo. This online medium lets the users downloading videos not just from YouTube. An added feature of BitDownloader is that you can use it to download a video without the audio.
Follow this step to know how to download YouTube videos with BitDownloader.
Step 1: The first step is to go over to YouTube to grab the link of the video you to download.
Step 2: Next step is to visit BitDownloader site and paste the link in the search box and tap the "Download" button.
Step 3: Finally, choose the right video format/resolution you prefer and download your YouTube video.
My number 11 hit list for YouTube video download software is the YouTuber Download software. This tool offers an ad-free experience as well as an unlimited video download. The App has many formats and quality presets. In all, Youtuber Download can be ascribed as the best convenient way to download YouTube videos.
Step 1: To begin, get the URL of the video you want to download and copy the link.
Step 2: Once you have copied the link, then open YouTube Download in another tab and paste the link followed by tapping on "Search".
Step 3: A few options for quality and resolution will be listed. Tap on "Generate Link" beside the suitable option.
Step 4: Lastly, hit on "Download" and you will get your video.
The next website in line here for discussion is GetVideo. You can use Getvideo to get any video from YouTube without installing software on your machine. It can download videos in HD, Full HD, MP4, MP3, WEBM, 3GPP 780p, and 480p
With the help of this tool, you will get any YouTube video in just a few minutes.
These are the steps to follow:
Step 1: Start by navigating to the YouTube video of interest on your PC. Click on the video link and copy the URL
Step 2: The next step is to go to the GetVideo website and paste the link in the video link bar on the website.
Step 3: Tap on "Download" and you will be able to see the quality option. Tap on "Download Video" and get your video.
Number 13. Download YouTube Videos using Firefox and Opera browser Add-ons.
Do you know you can download YouTube videos using browser add-ons? Yes, you can, with Firefox and Opera browsers.
Download video Firefox browser
Step 1: Open your Firefox browser and click the green download button on the "Add-Ons" page, and download the video extension.
Step 2: With that add-on downloaded, any time you select a YouTube video on the Firefox browser, you will have the option to download the video. Simply click and download the video.
Step 3: After clicking on the download link, you have the option to also decide your preferable format.
Download video on Opera browser
Step 1: You should install the YouTube Downloader add-on on your Opera browser by clicking the "Add to Opera" button.
Step 2: The next stage is to go to the link of the video you want to download.
Step 3: Then navigate to the video you wish to download and click the download video option.
Step 4: The final step is to choose the video format you wish and click the download button.
How to download video playlists with 4K Video Downloader
Ability to Download YouTube video playlists is one of the awesome features of 4K Video Downloader. You can save other peoples' channel playlists or your own playlists including 'Watch Later' and 'Liked Videos'.
Follow these steps to use 4k Downloader to download video playlists
Install and open 4K Video Downloader
Select url and Copy the link to the playlist from the address bar in your browser
Click Paste Link in 4K Video Downloader
Select the format and quality
Click the Download button
Number 14. How to download YouTube videos in mobile
Step 1: Go to the YouTube app on your phone and search for the video you want to download.
Step 2: The next step is to open the video and you will see a download option right below it. Then tap the video.
If that does not work due to your operating system design, go to step 3.
Step 3: Just copy the url of the YouTube video you want to download, and then visit this site at https://ytmp3.cc/en13/ . Paste the copied link in the space for URL and download as MP4. The site works for both mp3 and mp4 files.
Number 15. How to download YouTube videos on Desktop PC (Windows)
Step 1: Go to "https://ytmp3.cc/en13/" website.
Step 2: Enter the YouTube video link that you want to download. You will also get the option to convert it to mp3 and Mp4.
Step 3: Press the convert button and download.
Number 16. How to Download YouTube videos on Mac
Download for WindowsDownload for Mac
Visit YouTube .com and search for any video of your choice and copy the URL (link) and return to YouTube to MP4 Converter app, and Paste. Select 'Convert to MP4'. Click 'Download'.
How to convert YouTube video to MP4
1. Run YouTube to MP4 Converter.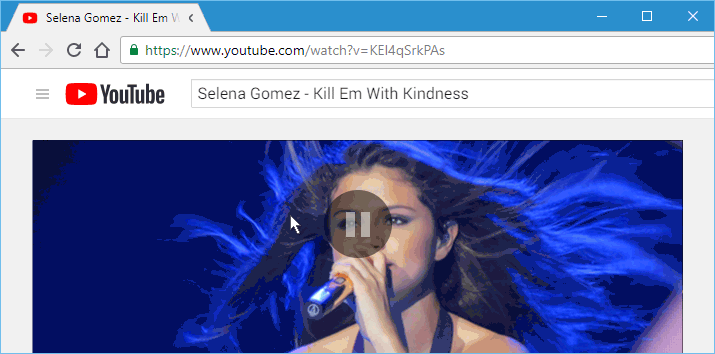 2. The next step is to Copy the video link from YouTube. Return to the YouTube to MP4 Converter.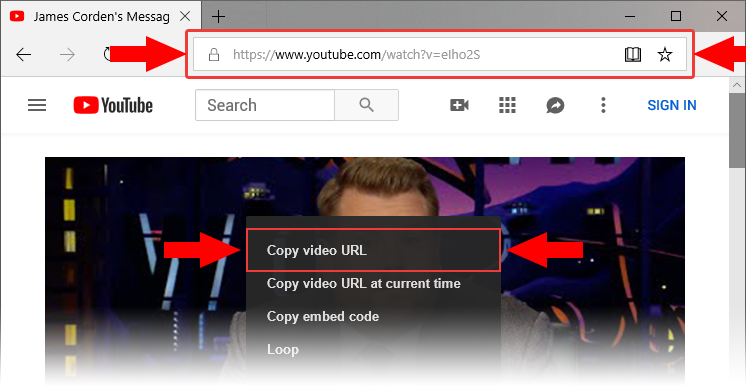 3. Click 'Paste'.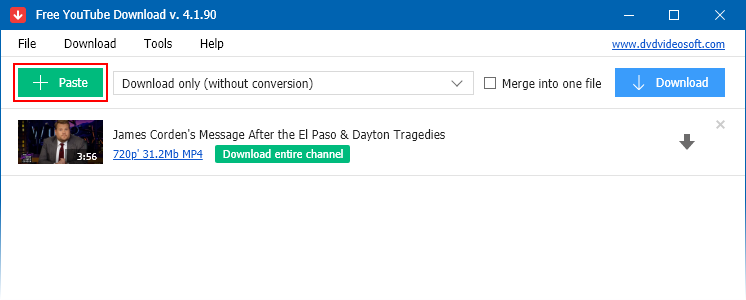 4. Select Convert to MP4 and choose 'Original quality' or 'Economy' (smaller output file). Click 'Download'.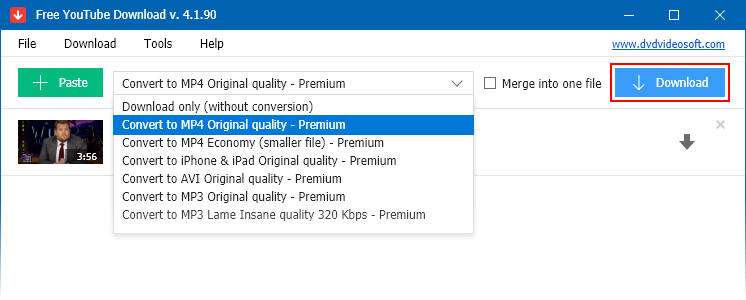 5. Wait the app to convert your video to MP4 from YouTube.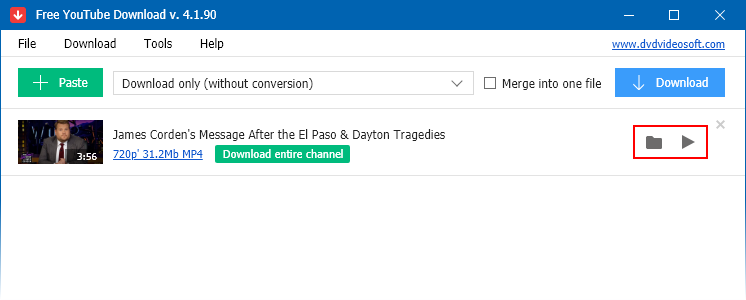 Number 17. Batch Downloading-
Based on YouTube channel playlists, you can download files one after the other or download it in bulk. You can download the entire playlist of a channel even out once.
There are different file formats for downloaded videos such as MP3, MP4, FLAC, or AAC. Once the video gets downloaded, you can play it anytime you wish.
There are only 3 steps to use this website to download YouTube videos. The steps are:
Step 1: Head over to any YouTube video you want, and copy the link
Step 2: Navigate over to the YouTube video you want to download and get to the address bar/url box
Step 3: Then enter VD after "www." in the address, just as shown below:
Step 4. Press enter. Then click on "Download" Button on the new page that opens up.
---
Number 18. WinX
Copy a YouTube URL (even for a playlist) and start the program with WinX. All the options are reviewed by the 'analyzer.' This tool tried to set the default MP4 version to 1,920-by-1,080. There are choices in the settings to default to WebM at the highest resolution. Before you even press the download button, you can set up a range of videos to backup. It took 2 minutes and 19 seconds for the 4K 226.9MB file to download.

Free; Windows and macOS
Number 19. 5kplayer

Totally open, 5KPlayer is much more than a downloader, but an optimized downloader has a hell of it. It is a good start to guarantee no viruses, commercials, or plug-in specifications. Unfortunately, it's one of the few I checked that asks for your name and email to be registered, so you have to do that to get the full download feature across 300+ pages. Yet without registering, you still nab 4K vids from YouTube.
The software does try to mask certain items when installing. For a YouTube video, paste in the URL and the research engine runs and displays just a few download options. Tap the Gear icon, select the Show Everything button, and then scroll down to see more.
A painful amount of time, around 6.5 minutes, was needed for the 227MB WebM test download. It was possible to catch playlists, but you could change the download settings for one video at a time. The frustrating interface makes it impossible for the playlist to go back to the other videos.
Number 20. YouTubeByClick
YouTubeByClick captures videos from more than 40 different websites. You can use the "dials" on the GUI before you even make the first download to the desired download format (MP4 video or MP3 audio) and a default download quality of up to 8K, even on the free edition.
Downloading a 229.6MB MKV file in 4K took just 2.5 minutes, not bad given the 2Mbps speed limit of the free version. To download playlists and channels, do conversions, prevent ads, and get closed, you will need the premium edition.
21. How to Download YouTube Videos on iPhone or iPad.
It is important to know that iPhone and iPad have the fewest methods to convert and download YouTube videos as MP4 files, but they still represent the best because of the special attributes of their Operating system. Many people want to know how to download YouTube videos in iPhone.
As at the time of publishing this post, only one method is approved by YouTube. If this will change, only time will tell. However, there is a free tool that supercedes the entire market of YouTube downloader apps and sites, and which is also safer to use than many of the free third-party option out there.
The whole idea of looking for a YouTube downlader app is that sometimes we just want to watch some videos even when there is no internet connection, have slow WiFi connectivity or we just want to save on some of our cellular data.

Whatever is the case, we have a need for downloading YouTube videos offline.
Follow these steps to download YouTube videos on iPhone.
Step 1. Update your iPhone or iPad to iOS 12 or above.
Step 2. Download the Shortcuts app in your phone (It may actually already been there if you have ever used Workflows in your iPhone)
Step 3. Open this page on your iPhone or iPad and tap Get Shortcut.
Tap the Share button in any app
5. Wipe left on the bottom row of icons until you get to the "More" button, and tap the "More" button. In the YouTube app, you'll do this twice.
6. Then, turn on the switch next to Shortcuts.
7. Get the Content URl
8. Tap Save to Photo album
9. And finally, is to share…
Final Summary.
Welcome to the end of this post on the many methods/ways on how to download YouTube videos online and on your Laptop.
But in my candid opinion, I recommend you go with 4K Download. It is one of the best-paid tools online but the tool is worth the price. It is considered the best tool for video quality and MP3 conversions if you are serious about downloading YouTube videos and music.
4k download lets you access your favorite YouTube videos anytime, even without an Internet connection. Downloading videos and storing them on your computer or phone helps you never miss out on the videos you like.
Do you download YouTube videos? Which tool do you use? Let me know in the comments below.